Belotti White truffle dinner 2017
For the longest time, Chef Michele didn't think he was able to hold a truffle dinner this year because the drought and fire in Italy this year. Luckily, Chef Michele has a personal connection with local truffle hunter who he used to work with in Piedmonte. After a long search, we're finally able to hunt down some of the last few white truffles of the season. The menu fully allows the white truffle to shine with carpaccio of Piemontese beef, Acquerello rice risotto with grana, polenta and poached eggs with Taleggio cream, corn brown butter, and Italian flourless chocolate cake with raspberry and port sauce. In the end , Chef Michele definitely has to surprise the crowd with the traditional Panettone toasted slightly in the oven to finish off the night like true Italian winter meals.
-B
Bergamo Night June 2017
Our first special event of the year opens with our Chef's hometown cuisine. Bergamo cuisine features produce and meats that are reachable by the locals year-round. It's rustic, it's simple, and it's filling. As our Chef says, "Italian food is made with soul and cooked with love."
-B
WHITE TRUFFLE DINNER 2016
Last night was our first annual white truffle dinner. 4 courses and many more shaved truffle flakes later, we have happy guests with full bellies and complimentary truffle scent to carry on the fabulous evening. This will definitely be a returning annual event at Belotti.
-B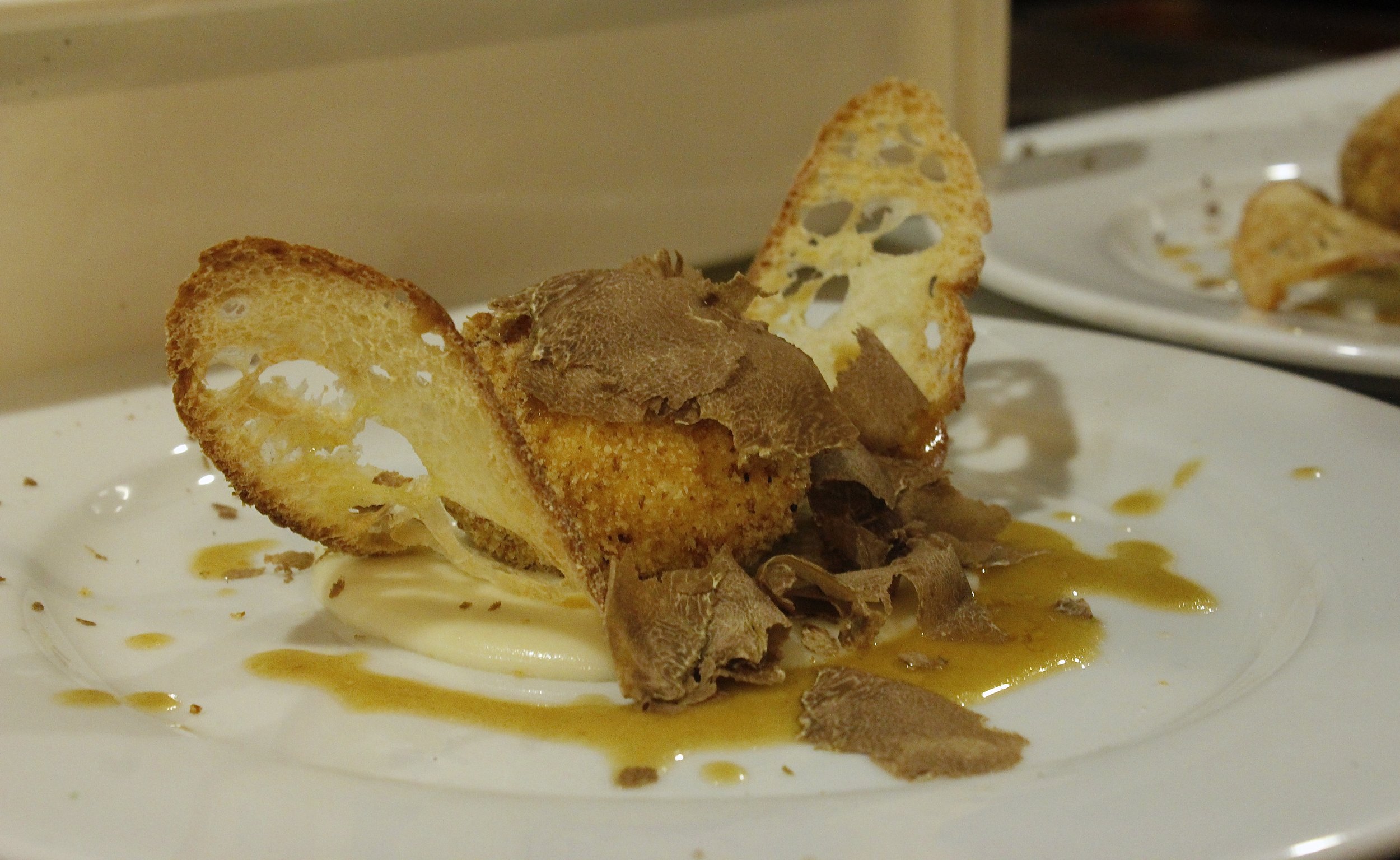 séka hills 2016 harvest olive oil tasting lunch
We had the pleasure of working with Séka Hills, operated by Native American Tribe Yocha Dehe Wintun Nation from the Capay Valley in Northern California. The amazing lineup of their olive oils is beyond description. With collaborative effort, our chef Michele designed a menu specifically showcasing the oils at the luncheon.
-B
La Collina dei Ciliegi wine education dinner
Laura Donadoni, Sommelier of La Collina Dei Ciliegi wine will be at Belotti on Monday, November 7th, 2016 to speak to guests who dine at the restaurant that evening about their wines. No special reservations needed. Regular reservations or walk-ins welcome. Special prix fix menu and pairing only for the day of the event! Please click image below to see the full detail.
John tudal & winemaker Rudy zuidema special wine dinner
Tudal Winery @ Belotti 10/25/16
Our second wine dinner with Tudal winery features a comprehensive menu pairing from finger foods to warm Tortino, followed by Casoncelli, Pappardelle, and Brasato. A touch of sweetness with our Panna Cotta in the end. Every menu item paired exquisitely with Tudal winery's offering.
-B
Wine producer dinners
Capichera @ Belotti 9/27/16

Our first wine producer dinner with Capichera wine was a success. All the dinner guests were very happy with the experience overall and carried on the evening fun late into the night. We look forward to many more special dinners to come. Stay tuned.
-B